Warm oil massage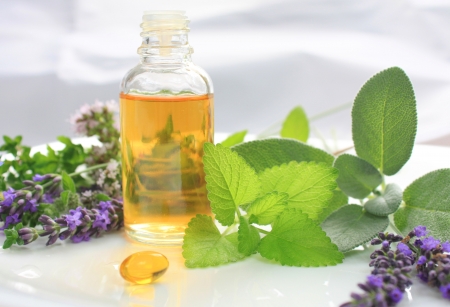 Warm Oil Massage
Duration: 60 minutes
100zł
A calming, ritual and fully relaxing full body massage using warm oil is a delight for the body and senses. It relieves tension, pleasantly relaxes and puts you in a state of deep relaxation. At the same time, it nourishes, moisturizes and smoothes the skin, leaving it beautifully fragrant. The aroma of aromatic oils floating in the air improves mood. Massage by candlelight and relaxing music will help relieve stress and forget about everyday duties. It only takes an hour to regenerate mental and physical strength, and at the same time give your skin a little care.
Video of massage with warm oil:
Warm candle massage
Sensual Massage With A Warm Candle
Duration: 60 minutes
130zł
Massage with warm oil from a burning candle overwhelms the senses with a captivating scent and captivates the body with a silky touch. It is a combination of a unique fragrance and soothing warmth. After lighting the candle wax, it turns into a warm massage oil, which is a unique mixture consisting of 100% natural ingredients that have tremendous care potential. Warm wax strongly moisturizes, oils and nourishes, especially dry and damaged skin. The mixture that creates the candle pampers the skin with a wealth of vitamins and regenerating ingredients, ensuring its long-lasting softness, hydration and silky smoothness. Candle massage is not only care for the skin but also relax and unwind.
Medical Massage
Medical Massage
Massage duration: 60 minutes
140zł
Medical massage is an intermediate form between physiotherapy and massage. It is a combination of the most effective massage techniques and physiotherapy such as fascial therapy, soft tissue therapy or elements of manual therapy. It is addressed to people who:
Have back or shoulder pain,
 Have headache problems,
They feel overloaded with work,
They feel very tense muscles.
This massage is performed by trained physiotherapists and lasts 60 minutes.
Hot Chocolate Massage
Hot Chocolate Massage
Massage Duration: 60 minutes
160zł
Massage with warm, liquid chocolate is a cosmetic dessert for your skin. The chocolate mixture is a huge amount of vitamins and microelements that will make the skin silky smooth, toned and intensively nourished after the treatment. The chocolate treatment, which is repeated from time to time, also helps fight cellulite and delays the skin's aging process. Liquid chocolate massage is not only nutrition and skin care but also pleasant relaxation. Sweet relaxation is ideal for people who experience excessive stress, fatigue and need a moment of silence. The sweet-smelling massage is a shot of happiness hormones, which guarantees a perfect mood. Sweet pleasure for the body and senses. Recommended massage Katowice!
Butter Massage
Aromatic Salco Butter Massage
Massage duration: 60 minutes
140zł
Relaxing massage with aromatic Salco au Naturel butter is dedicated to people with dry and sensitive skin. Salco butter massage is a pamper for both your body and senses. The wonderful aromas of our butter will put you in a wonderful mood, and your skin will be extremely nourished thanks to the natural ingredients contained in Salco butter. A professionally made massage will put you in a state of deep relaxation. After the treatment, your skin will remain extremely soft and delicate to the touch.
Peeling SPA Massage
Peeling SPA Massage
Massage duration: 90 minutes
180zł
The combination of energizing peeling followed by a relaxing massage is a real feast for body and spirit. This combination not only provides a pleasant rest, but above all thorough exfoliation and removal of dead skin cells due to aromatic peeling compositions. As a result, the skin acquires a healthy, young look, becomes silky smooth, soft, nourished and refreshed. The massage will also provide deep relaxation, reduce stress and tension. This time spent in the SPA guarantees rapid regeneration of mental and physical strength. Peeling massage is relaxation combined with an injection of revitalization for the skin.
Hot stone massage
HOT STONES MASSAGE
Massage duration: 90 minutes
200zł
The warmth and touch of hot stones combined with the aroma of oils and relaxing music will ensure an amazing experience. This is one of the best treatments recommended in the autumn and winter. Hot stone massage will provide especially missing heat at this time and help fight autumn depression. The atmosphere of calmness and relaxation during the treatment will allow you to forget about everyday worries and responsibilities. Massage with warm basalt stones will accelerate regeneration, relax excessively tight and sore muscles. In addition, it will nourish the skin and help fight cellulite. A warm stone massage is a moment of pleasure for your body and spirit. Recommended massage Katowice!
Herbal stamps
Herbal stamps massage
Massage duration: 80 miutes
170zł
Massage with herbal stamps is an aromatic delight for the body and senses. Cotton pouches are filled with a mixture of herbs, fruits and spices. By heating in the oil, the substances they contain penetrate the skin, nourishing and smoothing it. Massage with stamps is also a support in body shaping and the fight against cellulite. Strained, aching muscles, accumulated stress or chronic fatigue … All these problems will disappear during the aromatic herbal ritual. Recommended massage Katowice!
Herbal Detox
The combination of birch leaves, three-leaf pansy, sage and lemongrass guarantees deep cleansing of the skin. After the massage, the skin will be silky smooth, refreshed and nourished.
Herbal Energy
Energetic composition containing licorice root, coffee, cardamom and cinnamon will stimulate everyone to life. This stimulating treatment will help you overcome fatigue and give you strength for the rest of the day.
Herbal Relaxation
Herbal mix on mint, lemon balm and lavender meringue will help calm down, calm down and forget about everyday problems.
Lymphatic Drainage
Lymphatic Drainage
Duration depending on the lot 30min- 90min
80-150 PLN
This is not a typically relaxing massage, yet the masseur's gentle and smooth movements make it a pleasant and calming treatment. Lymphatic drainage involves making precise movements in specific directions, which stimulates blood and lymph circulation and speeds up the body's cleansing process. Thanks to this, lymphatic massage prevents the formation or further development of cellulite, reduces swelling, improves skin nutrition and elasticity. There is also a feeling of lightness and relaxation after the procedure.
Partial massage
Partial massage
Massage duration: 30minutes
70zł
Massage only on the back of the body: back, legs. An alternative for those who want to relax but don't have much time. A back massage will relax your tense muscles and release you from stress. A half hour during lunch break is enough to relax and recharge for the rest of the day.
Facial massage
Face Massage
Duration: 20 minutes
40zł
Facial massage can be performed during a facial treatment or as an independent treatment. Relaxing massage will stimulate blood and lymph circulation, relax tense muscles, improve skin appearance. In addition, it will soothe your nerves and relax after a hard day.
Contraindications
Contraindications
Contraindications To Massage
If you are interested in our SPA massage offer, please contact us by phone or email. We also offer a wide range of comprehensive SPA rituals for one person and for couples. We also organize hen parties and intimate SPA meetings for friends. We sincerely hope that you will choose our massage Katowice.
Contraindications for massage:
Medical conditions with high body temperature (above 38 ° C),
Haemorrhage or tendency to occur
Acute and subacute inflammation,
Breaking the skin,
Early period after fractures, sprains, dislocations,
Osteomyelitis with fistulas,
Dermatological changes,
Fresh blood clots,
Uncorrected heart defects
Lower leg varicose veins,
Non-physiological pregnancy,
Advanced atherosclerosis or osteoporosis,
Malignant and benign tumors.