Warm oil massage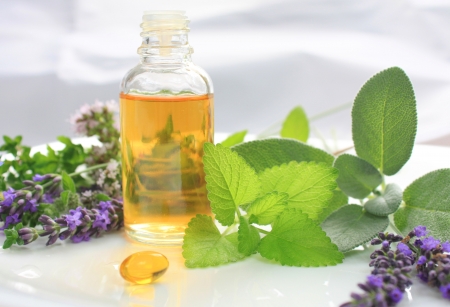 Warm Oil Massage
Duration: 60 minutes
100zł
Duration: 60 minutes
Full body massage with warm oil is an unique, calming ritual for body and soul.
The massage is a form of traditional massage therapy that involves the use of warm oils to soothe and relax all muscles and skin. The oils used in this massage are chosen for their specific therapeutic properties, such as their ability to increase circulation, relieve stress and improve flexibility. Therefore, warm oil massage promotes relaxation and a sense of calm, reduces stress and improves overall well-being. This type of massage is such a perfect solution for people of all ages and can be customized to meet individual needs and preferences.
Video of massage with warm oil:
Warm candle massage
Warm Candle Massage
Duration: 60 minutes
130zł
Duration: 60 minutes
Warm candle massage is kind of massage that involves the use of warm wax from specially designed massage candles to relieve tension and stress. The candles used in this therapy contain nourishing oils, such as soy or linseed; that melt at a low temperature to create a warm, smooth wax.
During the massage, the therapist applies the warm wax directly to the skin and uses it to perform wide range of massage techniques. In addition to providing physical benefits, such as improved circulation and relaxation of tight muscles, warm candle massage can also provide a calm effect to the mind and well-being. The type of massage is dedicated to individuals seeking relaxation, pain relief, and improved physical function.
Peeling SPA Massage
Peeling SPA Massage
Massage duration: 90 minutes
180zł
Duration: 90 minutes
Peeling SPA massage is a combination of energizing peeling and relaxing massage following it. Peeling SPA massage treatment provides safe and soft exfoliation effect and dead skin cells (corneocytes) removal. As a result, the skin acquires a healthy, young look, becomes silky smooth, soft, nourished and refreshed. This kind of massage is a perfect solution for individuals struggling with dry, sallow and blemished skin.
Partial massage
Medical Massage
Medical Massage
Massage duration: 60 minutes
140zł
Medical massage:
Duration: 60 minutes
Medical massage is a form of therapeutic massage that is specifically designed to address specific medical conditions or injuries. The massage can be used to treat a wide range of conditions, including chronic pain, headaches, sports injuries, and stress-related conditions.
In addition to providing physical benefits, such as improved circulation and reduced pain, medical massage can also have a positive impact on mental health and can help individuals manage stress and improve overall well-being. Medical massage can be fully customized to every patient's needs and may include the use of specific techniques, such as: deep tissue massage, trigger point therapy or sports massage. This kind of massage can be also beneficial for athletes and active individuals whose aim is to improve their physio- mobility and recover from sports-related injuries. This massage is performed by fully qualified physiotherapists.
Lymphatic Drainage
Lymphatic Drainage
Duration depending on the lot 30min- 90min
80-150 PLN
Duration depending on the lot: 30min- 90minutes
Lymphatic drainage is a massage technique that helps to stimulate the lymphatic system, which is responsible for removing waste and toxins from the body. The massage typically involves light, rhythmic strokes that help to encourage the flow of lymph fluid throughout the body.
Some of the benefits of lymphatic drainage include reducing swelling and edema, improving immune function, reducing inflammation, and promoting overall relaxation. In our experience , lymphatic drainage may also be recommended after surgery or other medical treatments to help reduce swelling and promote healing.
Hot stone massage
HOT STONES MASSAGE
Massage duration: 90 minutes
200zł
Duration: 90 minutes
Hot stone massage is a kind of massage therapy that involves the use of special basalt or marble stones placed on key points on the body to relax muscles and promote circulation.
During a hot stone massage, the therapist will place the stones on different areas of the body, such as the back, legs, or hands, and may also use them as massage tools to apply pressure and heat to areas of tension or pain. It can also be beneficial for people with conditions such as fibromyalgia, arthritis, or chronic pain.
Hot Chocolate Massage
Hot Chocolate Massage
Massage Duration: 60 minutes
160zł
Duration :60 minutes
Massage with warm, liquid chocolate is a cosmetic dessert for your skin.Hot chocolate massage is a type of massage therapy that uses warm chocolate mixed with melted cocoa butter as the primary massage mixture to hydrate and nourish the skin.
The cocoa butter used in hot chocolate massage is rich in antioxidants and has moisturizing properties that help to  dry and irritated skin. Moreover, hot chocolate massage has a unique, sweet and comforting aroma that  is thought to cause feeling of happiness.
Herbal stamps
Herbal stamps massage
Massage duration: 80 miutes
170zł
Duration:80 minutes
Herbal stamp massage is a kind of special massage technique that uses a special blend of herbs wrapped in a cotton cloth, steamed, and then pressed on the body. Usually cotton pouches are filled with a mixture of herbs, fruits and spices. The herbs used in the stamp may vary depending on the intended therapeutic benefits, but they typically include a mix of aromatic and medicinal herbs such as lemongrass, ginger, turmeric, and kaffir lime.
Some of the potential benefits of herbal stamp massage include reducing stress and anxiety, promoting relaxation, relieving pain and tension, improving circulation, and boosting the immune system.
Facial massage
Face Massage
Duration: 20 minutes
40zł
Facial massage can be performed during a facial treatment or as an independent treatment. It is typically performed using a variety of techniques, including gentle stroking, kneading, tapping, and pressing, and may incorporate the use of oils, creams, or other topical products.
Contraindications
Massage Contraindications
Massage Contradictions
Most common contraindications for massage:
• Fever or infectious illness
• Skin conditions, such as eczema, psoriasis, or severe acne
• Open wounds, cuts, or bruises
• Recent surgery or injury
• Deep vein thrombosis or blood clots
• Certain types of cancer or cancer treatments
• Pregnancy – especially 1st and 3rd trimnester(certain types of massage may be contraindicated during pregnancy- for example: lymphatic drainage of legs)
• Advanced stages of some diseases, such as multiple sclerosis or Parkinson's disease
• Certain medications or medical conditions that affect blood clotting or increase the risk of bleeding
• Cardiovascular conditions, such as hypertension or heart disease
• Severe varicose veins
Very important task is to always consult all health matters with a massage therapist before receiving a massage, particularly if you have any health conditions or concerns.
Butter Massage
Aromatic Shea Butter Massage
Massage duration: 60 minutes
140zł
Duration: 60 minutes
Salco Shea Butter Massage is a popular choice for those seeking a hydrating, nourishing massage experience, as the warm shea butter helps to soothe dry, irritated skin and improve its overall health and appearance. The product used in this kind of massage – Salco Au Naturel Butter is a natural, organic butter made from 100% pure shea butter.
Furthermore, Salco Shea butter is rich in vitamins A and E, as well as other nutrients, which supports the skin's natural barrier and protect it from damage. Its rich, creamy texture makes it easy to apply and absorbs quickly into the skin, leaving it feeling soft, smooth, and hydrated.